Description
Highlight
Why Choose Organic Konjac Noodle:
- Sulphur dioxide Free
- Alkaline Food
- Citric Acid Free
- Pesticides & Herbicides Free
- Non- GMOs
- 100% Vegetarian & Vegan
- Unrefined
Cooking Instruction:
STEP 1- Drain the liquid and rinse 2-3 times with running water or hot water.
STEP 2- It is ready for cool dish or hot dish.
Ingredients:
Organic Konjac Flour (EU, USDA Certified), Water
Storage Condition:
- Keep in a cool and dry places, avoid direct sunlight.
- Refrigerated once opened and use within 3 days.
- Do not freeze.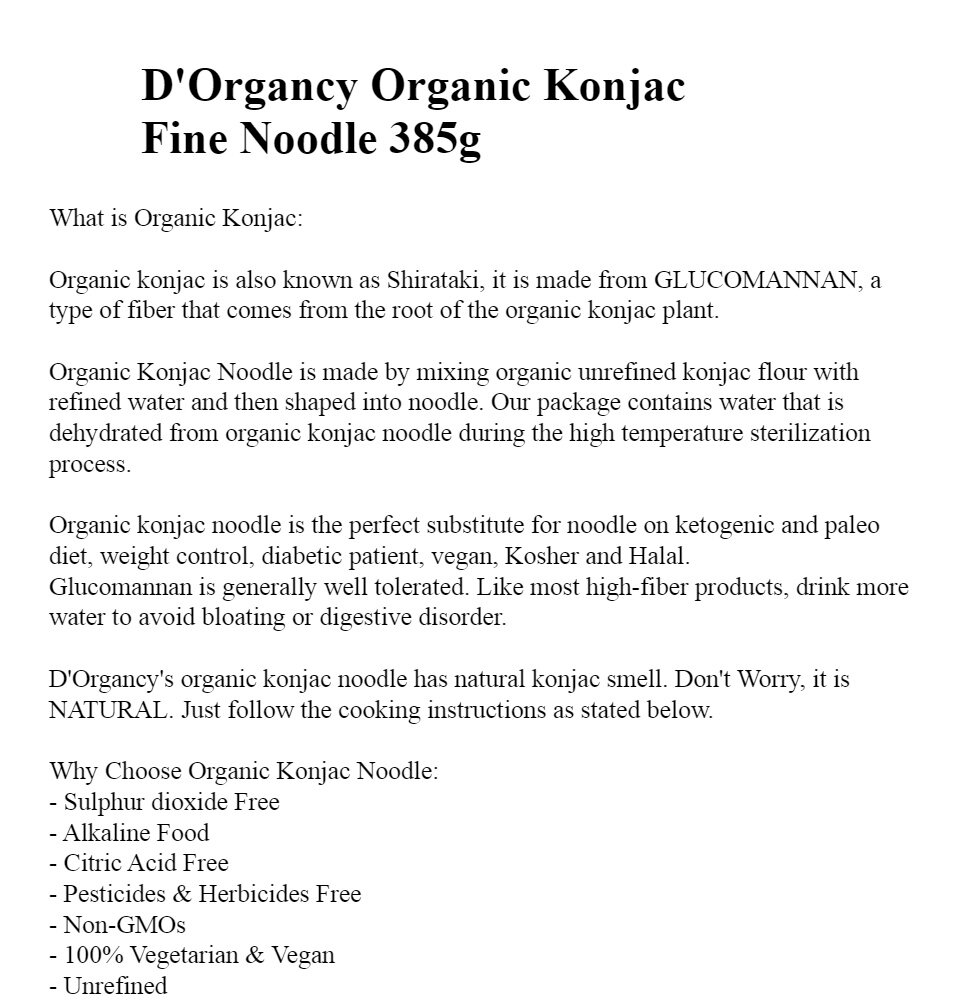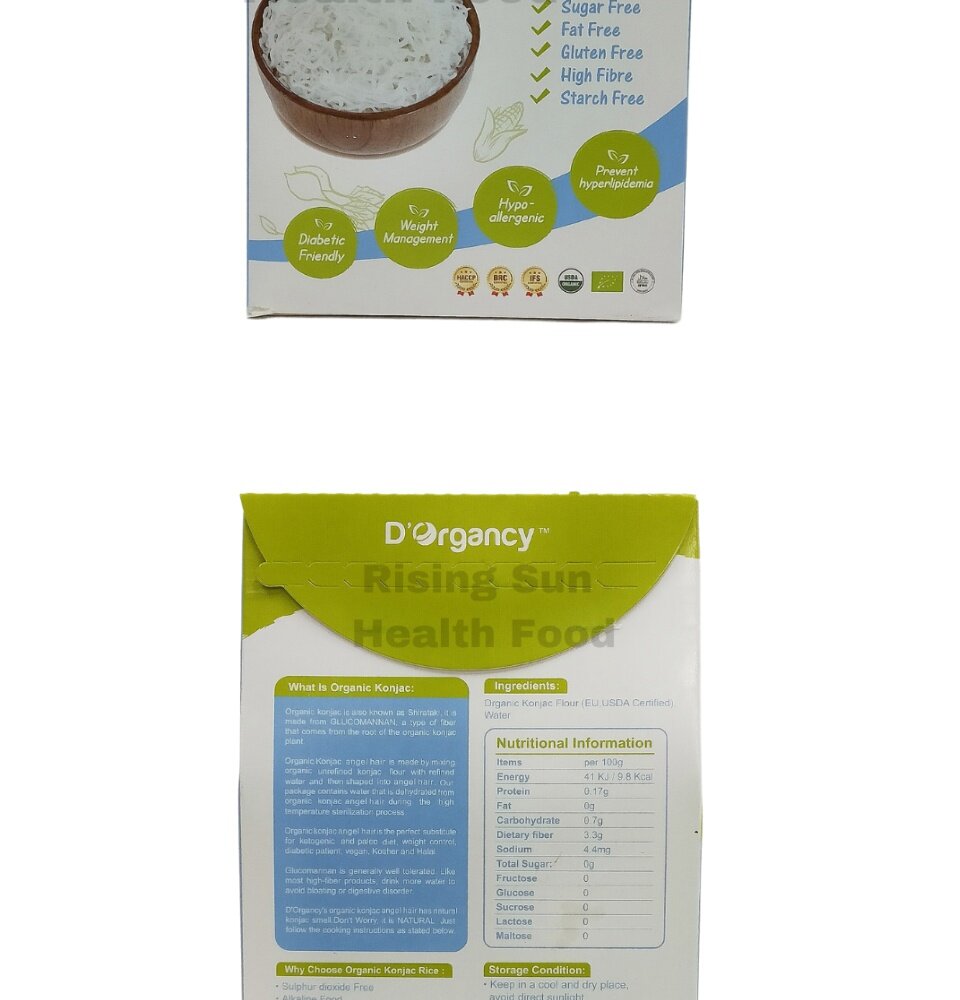 Reviews (0)
view all
back
What's in the box
D'Organcy Organic Konjac Fine Noodle 385g