Price

RM78.50

Product SKU
9310810268363_EL_OBeetrootMilletMilkP_900G_1PK
Brand
Earth Living
Size (L x W x H)
15 cm x 15 cm x 25 cm
Availability
100
Quantity
Description
Highlight
• High magnesium for heart-protective properties. Treat asthma and migraine.

• High phosphorus helps development and repair of body tissue.

• Good protein, VItamin B & important minerals source especially for vegan

• Lower diabetes risks as contain nutrients co-factor with enzymes for use of glucose & insulin

• Rich fibre slows down food in intestines transit, protect digestive tract health.

• Rich fibre helps prevent gallstone by reducing bile acid secretion

• Lessen chance of cardiovascular problems, control cholesterol, high blood pressure

• Beetroot helps lessen anemia complications & cleanse blood for better complexion.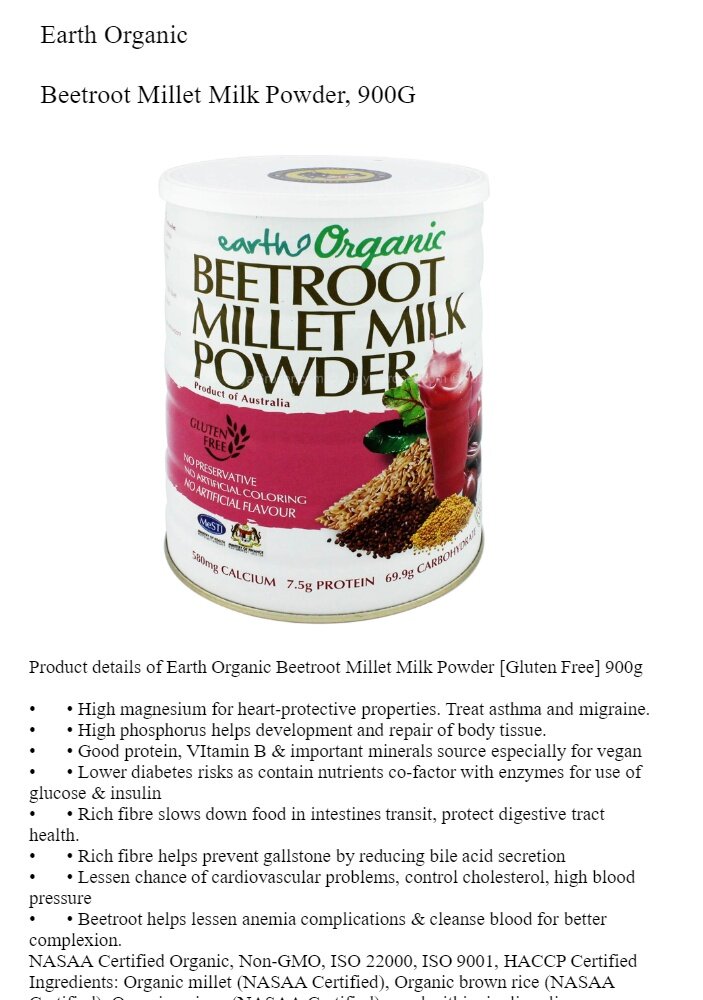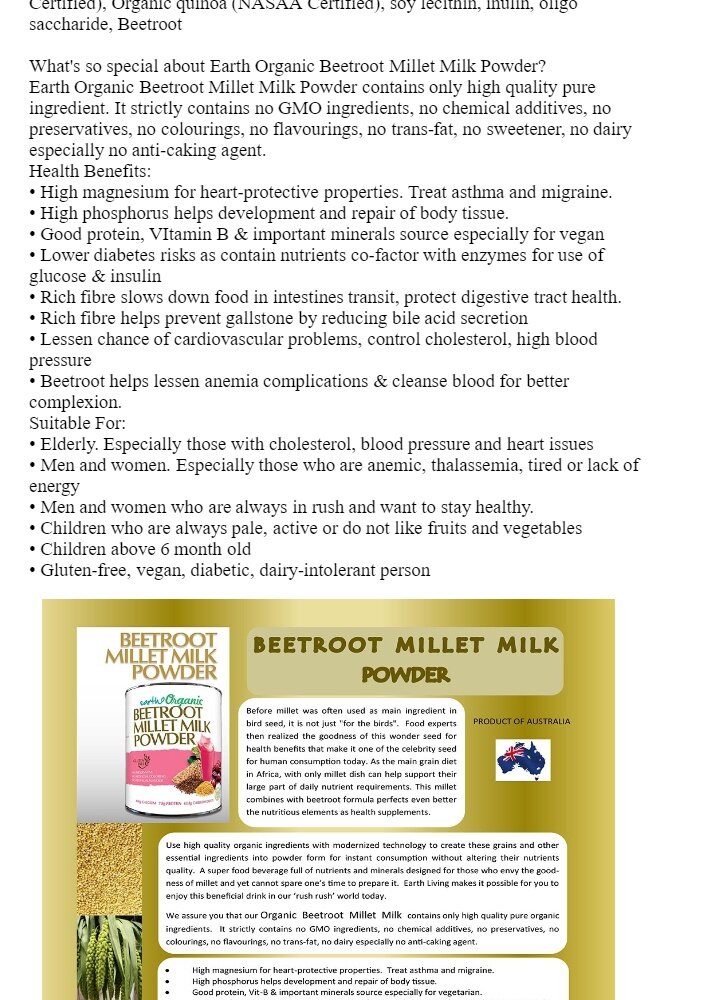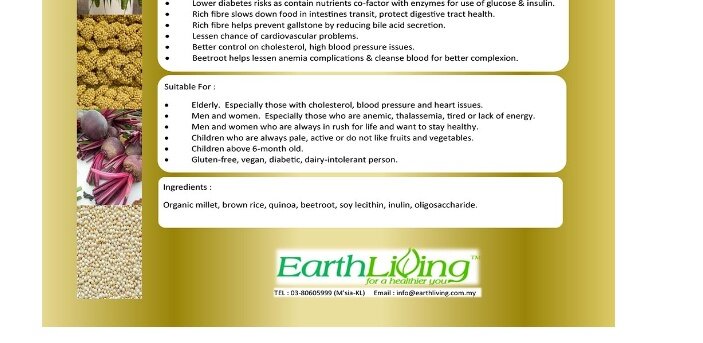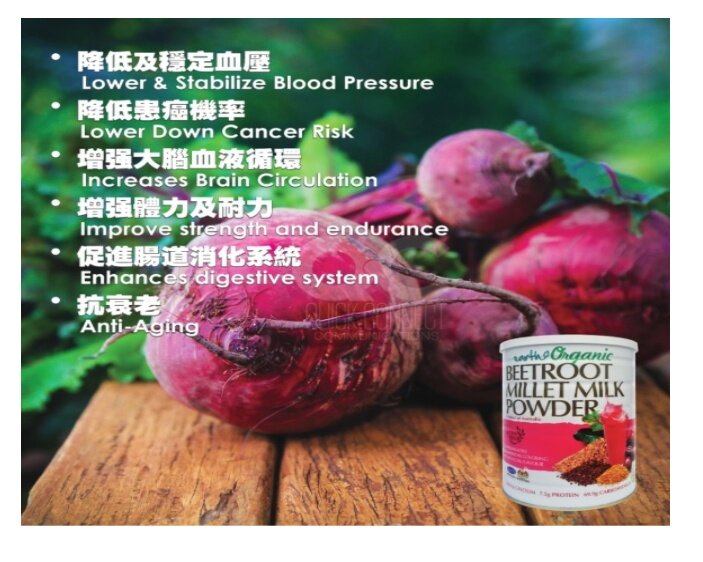 Reviews (0)
view all
back
What's in the box
1 x Earth Organic Beetroot Millet Milk Powder 900G